I am LOVING @lenasveganliving fantastic weekly FRUITS AND VEGGIES MONDAY contest. So many delicious items are being posted. Thank you Lena for hosting this every week.
I've got another apple-based recipe this week since we're still using up the apples from our orchard visit last weekend. This week, I also incorporated pumpkin, which is another one of my favorite fall produce items. Pumpkins are nutrient-dense as they're low calorie but packed with nutrients like beta-carotene and potassium.
My kids are off school today for Columbus Day, so I asked for some help making this week's entry. Pumpkin Apple Waffles are a staple in our house during the colder months. And, ever since I started making homemade waffles, I can't believe I ever purchased store bought ones—these are EASY and you can control what's in them. Win-win!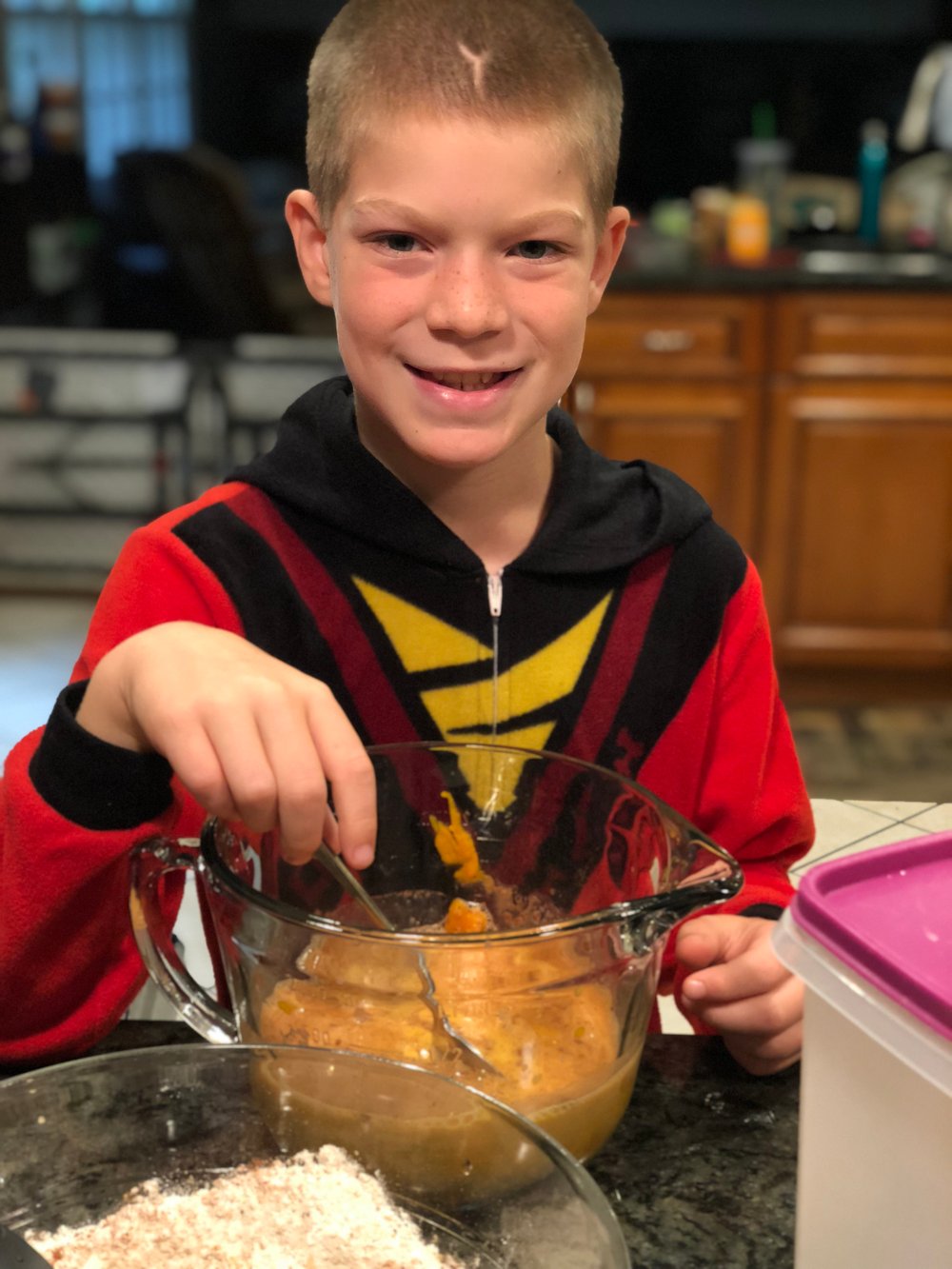 I also got to use my new favorite chopper kitchen tool. Our food processor blade went missing (no clue as to how that happened!!) and I needed an inexpensive option to chop things while we look for it, so I picked up this chopper and I LOVE it. So easy to get produce diced.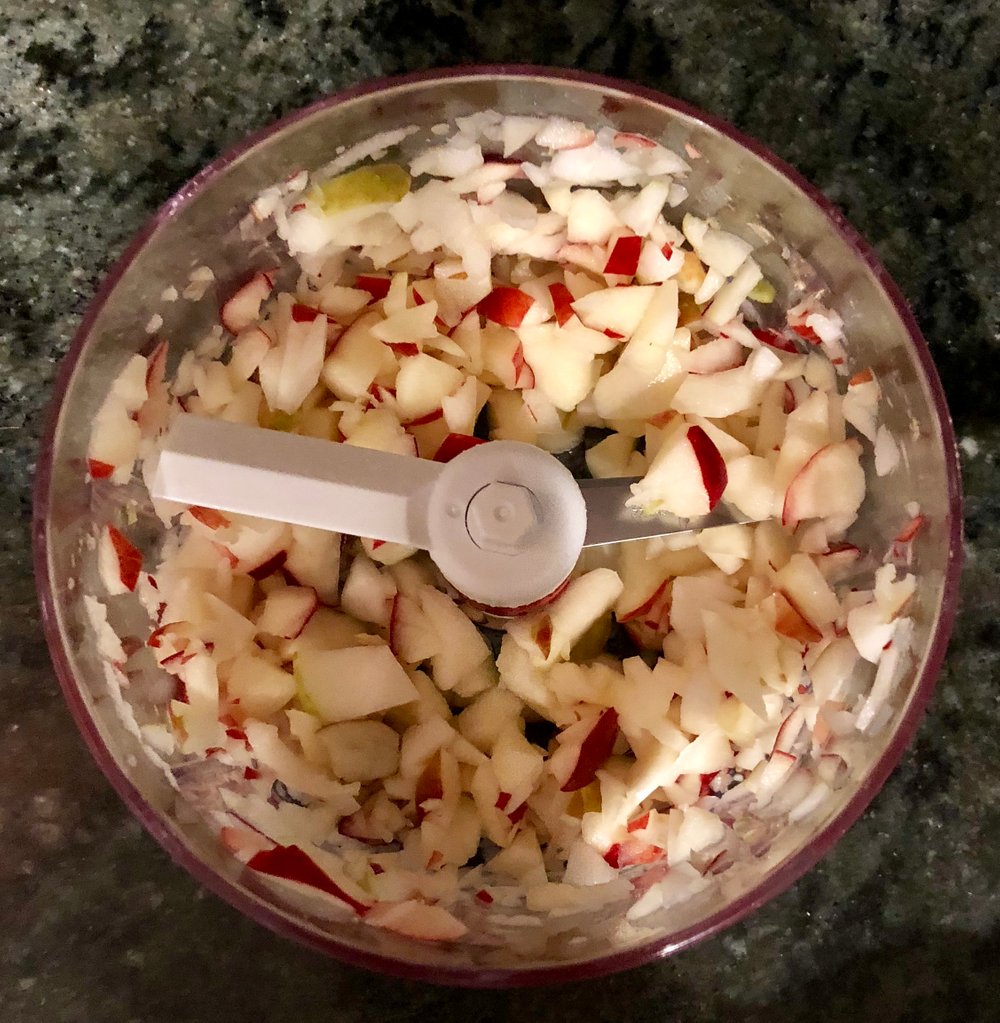 Pumpkin Apple Waffles
Ingredients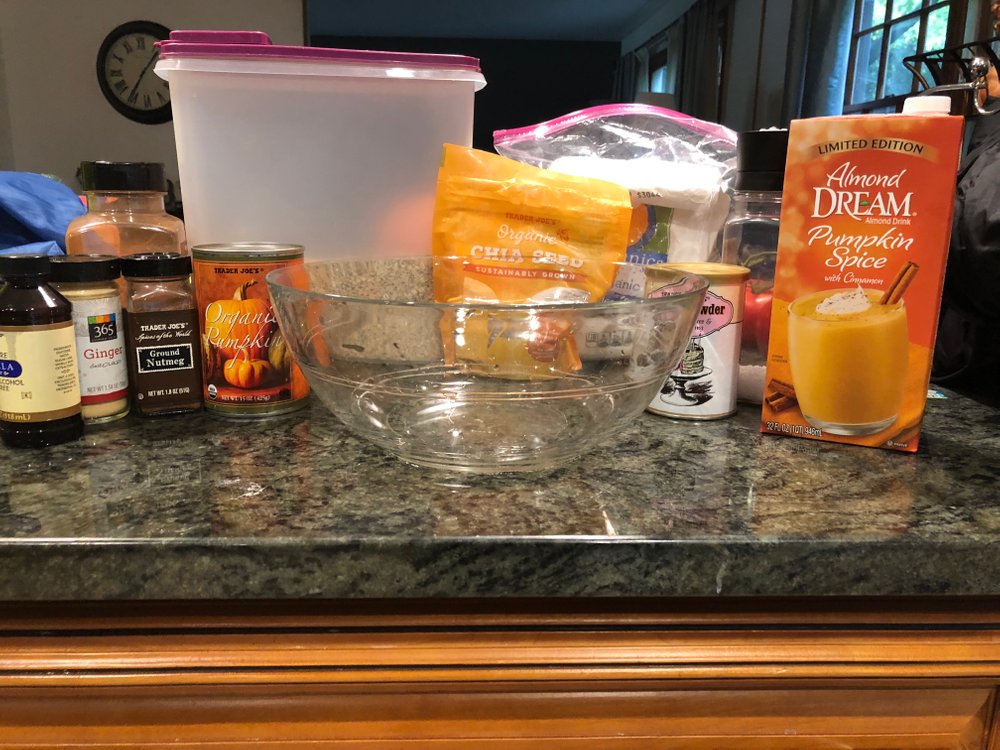 • 1 ½ cups of Flour – I used unbleached flour, but you could utilize a gluten-free one if needed
• 1 cup Steel cut oats
• 1 TB chia seeds
• 1 tsp baking powder
• ¼ tsp baking soda
• Pinch of salt
• Cinnamon – I use at least a tablespoon
• Ground ginger
• Nutmeg
• Splash of vanilla extract
• 1 cup of canned pumpkin
• 2 diced apples
• 1 cup of vegan Pumpkin spice drink
• 1 cup of unsweetened almond milk
• ¼ cup of brown sugar (optional – I think the apples add enough sweetness, but if the apples you use are more tart, you may want the sugar)
Directions
Heat your waffle iron.
Mix all the dry ingredients together. Mix all the wet ingredients together. Pour the wet ingredients over the dry. Let sit for about 15 minutes. You may need to add a little extra liquid.
Use a ladle to pour batter on your waffle iron—I spray mine with coconut oil to prevent sticking. Cook to your waffle iron's directions. Serve with fruit. I don't think these need syrup, but you could also pour syrup on top.
I got a two smile rating from my kids, so I consider that a win!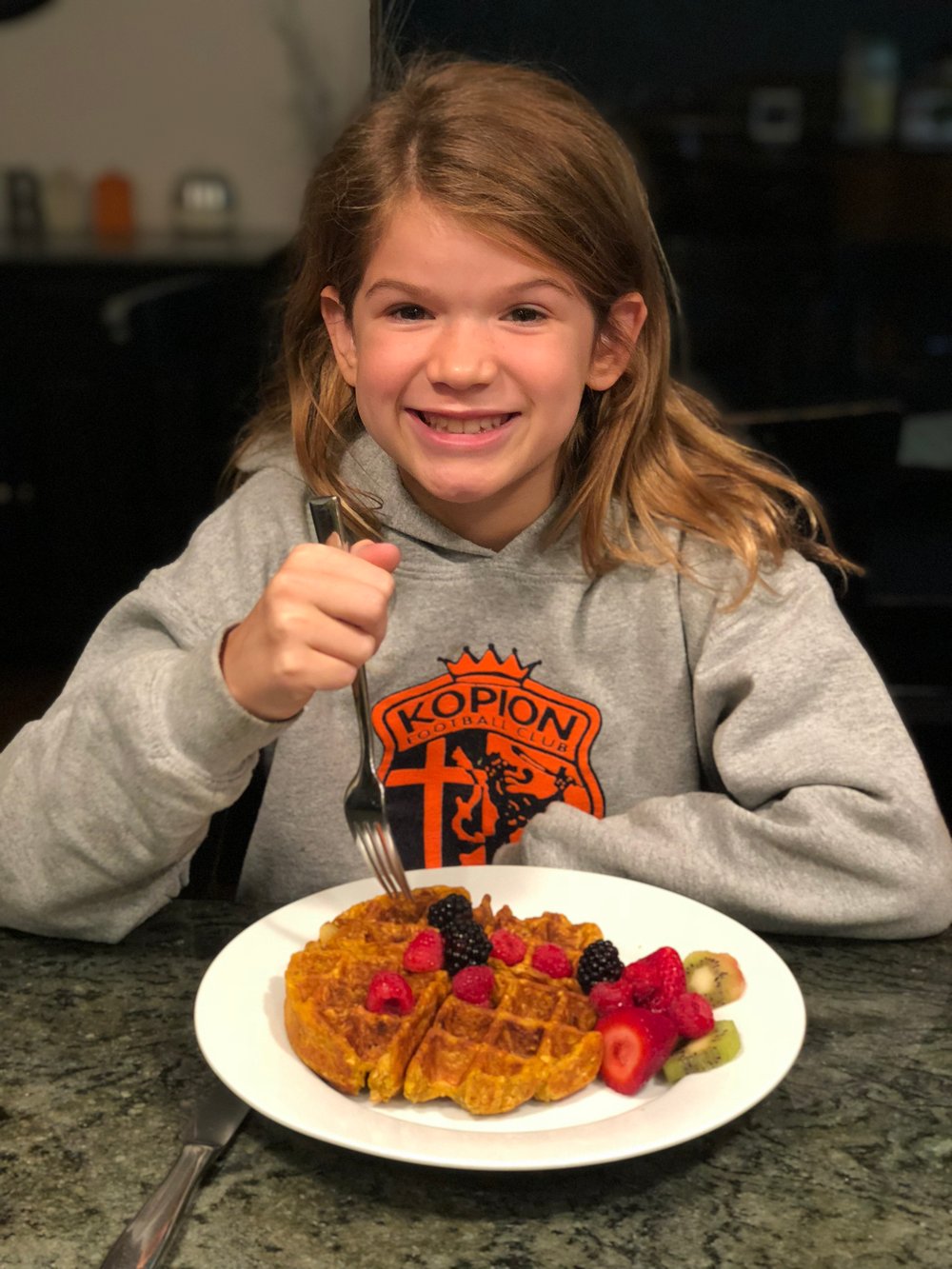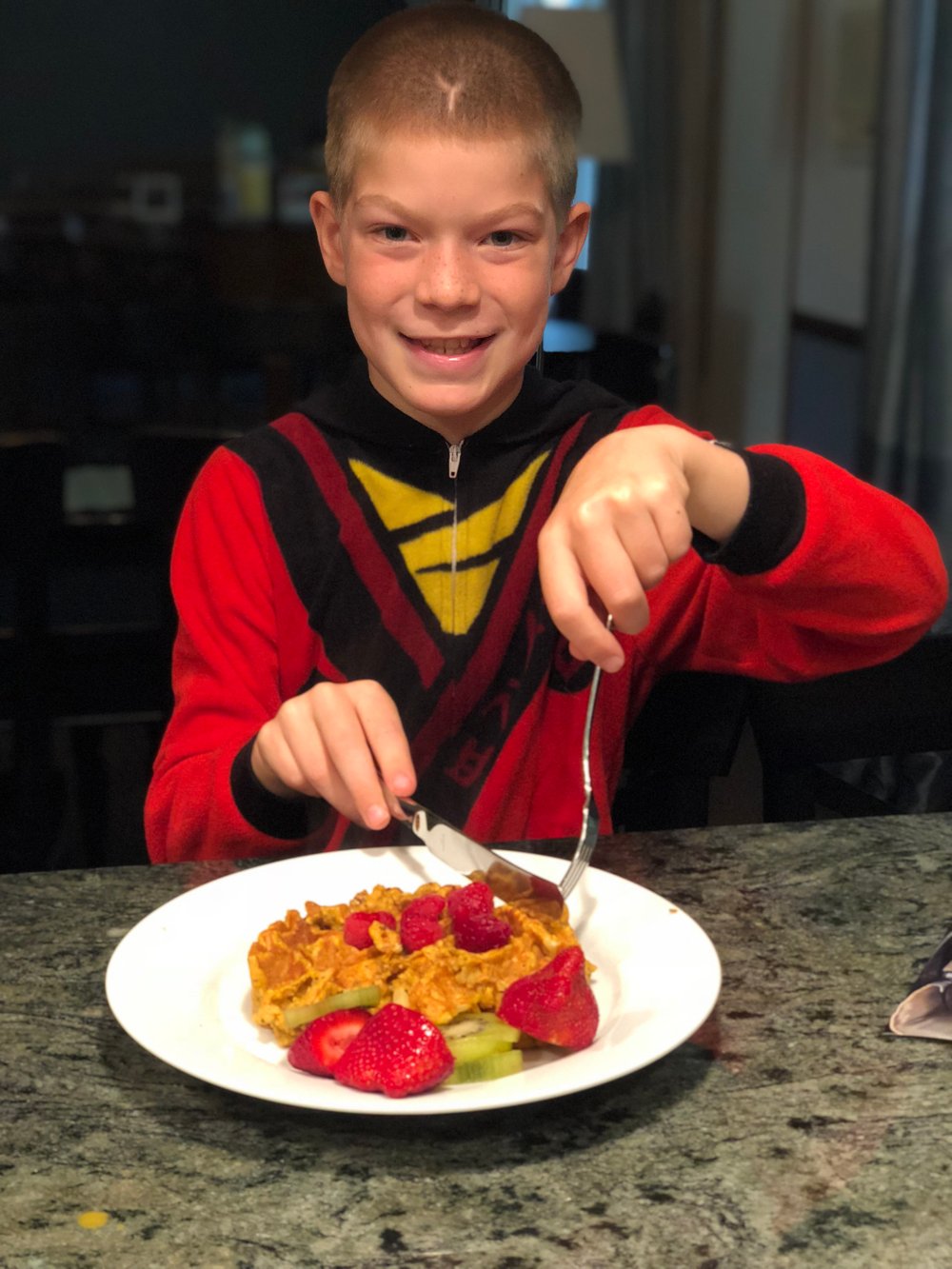 Bonus—I had some leftover canned pumpkin, so I tossed it in the blender with some spinach, almond milk, vanilla protein powder, cinnamon, ginger, nutmeg and ice and whipped up this delicious smoothie.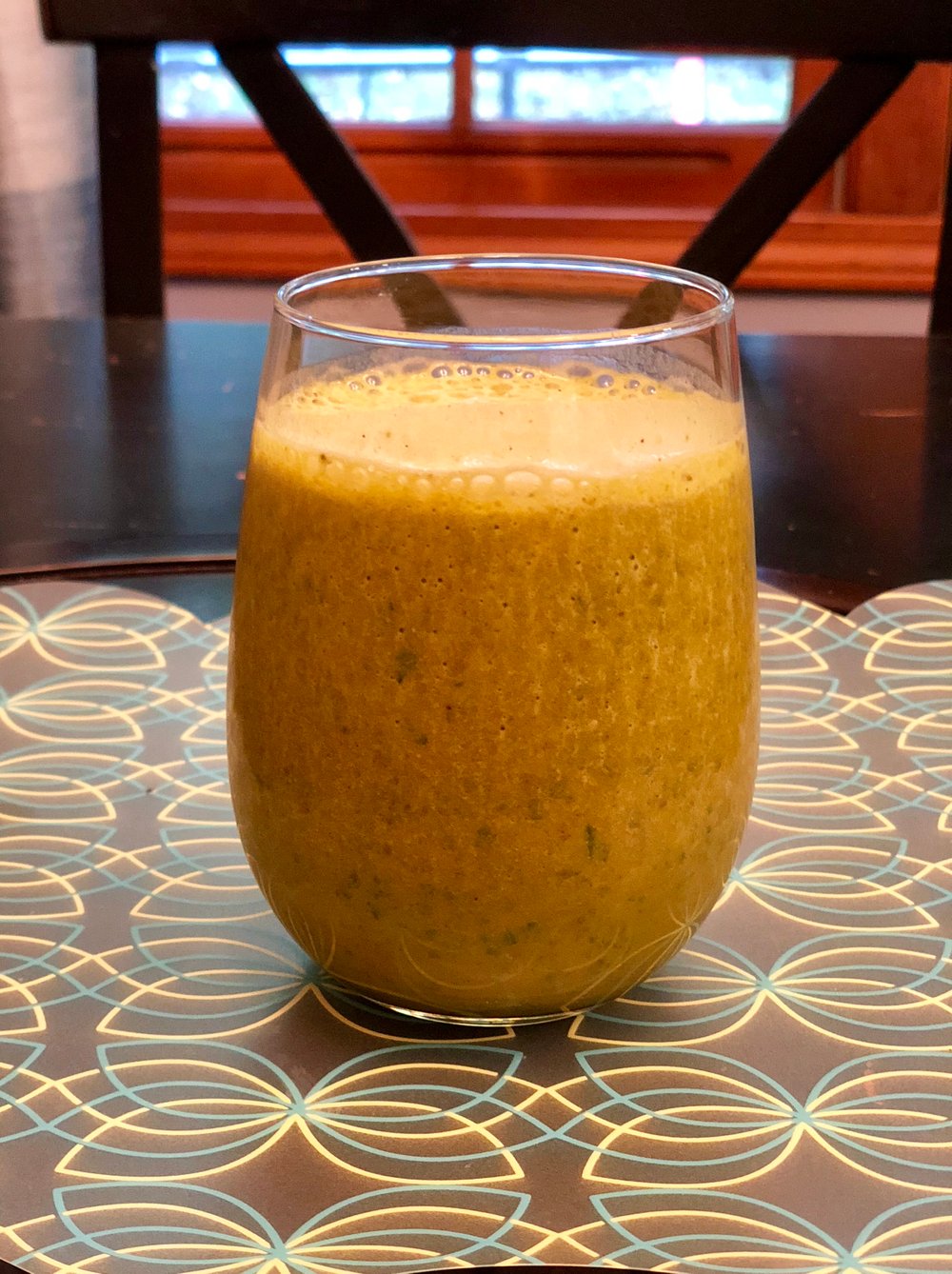 Hoping to have my pumpkin lentil chili for you next week. Have a great week Steemians!