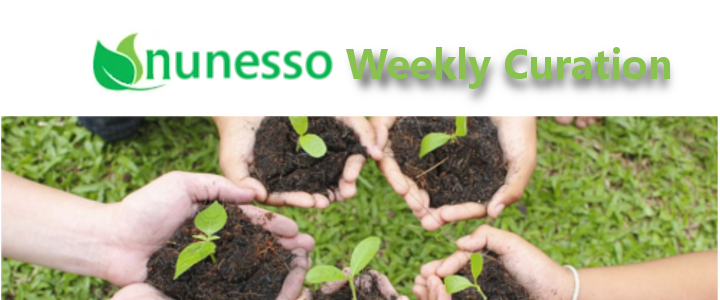 Nunesso's curation team looks for post related to the Nutrition and Natural products industry on Steemit. We are looking for excellent posts that we feel deserve more exposure and higher payouts.
All featured posts will be upvoted 100% by Nunesso and resteemed to our followers
---
The first post is from @taufik05 -- 4 Supplements for Brain That Can Increase Your Memory
Proper nutrition plays an important role for brain health.
https://www.theinnerblocks.com/esteem/@taufik05/4-supplements-for-brain-that-can-increase-your-memory
---
The second post is from @mukhtaruddin01 -- The Benefit of Coconut
Benefits of young coconut water, not just for hydration.
https://www.theinnerblocks.com/esteem/@mukhtaruddin01/the-benefit-of-coconut-de59384db0d4a
---
The third post is from @ronald93 -- 5 SUPPLEMENTS TO IMPROVE YOUR PHYSICAL AND MENTAL PERFORMANCE
Some food supplements promise impossible results and in certain cases might contribute to adverse or harmful effects on our body. 5 that can help.
https://www.theinnerblocks.com/health/@ronald93/5-supplements-to-improve-your-physical-and-mental-performance
---
The fourth post is from @cryptokraze -- Food and Health Awareness | Attributes of Longan Good for Health
Longan is the fruit of Longanier (scientifically known as Dimocarpus longan). It has many health benefits.
https://www.theinnerblocks.com/@cryptokraze/food-and-health-awareness-or-attributes-of-longan-good-for-health
---
Nunesso compiles the lists of Nutrition and Natural Product content each week.
Please consider delegating some SP towards helping Nunesso to grow our voting power. The more the better we will be able to reward featured authors with stronger votes. Go to this post to learn to delegate or feel free to contact us at our Discord server. All delegators 50 SP or above will be added to receive upvotes on all future posts.
NOTE: We do not support plagiarised content or inflammatory posts. We may remove votes from any posts. If you see us voting on questionable content, please let us know your concerns.
---
your global nexus for your most frequent connections and relationships within the Nutrition and Natural Products Industry.
Follow us and upvote.