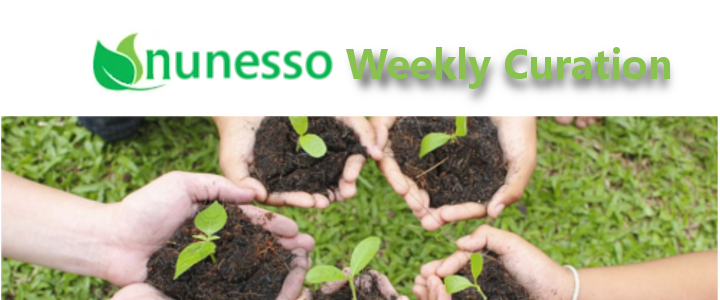 Nunesso's curation team looks for post related to the Nutrition and Natural products industry on Steemit. We are looking for excellent posts that we feel deserve more exposure and higher payouts.
All featured posts will be upvoted 100% by Nunesso and resteemed to our followers
---
The first post is from @fernowl13 -- Feverfew Medicinal Uses
Growing instructions and medicinal uses.
https://www.theinnerblocks.com/homesteading/@fernowl13/feverfew-medicinal-uses
---
The second post is from @faizii -- 5 Easy Ways to Find Healthier Options at the Grocery Store
It's all about healthier choices at the grocery store.
https://www.theinnerblocks.com/health/@faizii/5-easy-ways-to-find-healthier-options-at-the-grocery-store
---
The third post is from @healthimpactnews -- New Studies Show Coconut Oil Helps Combat Stress and Anxiety and is Heart Healthy
A review of two peer-reviewed studies recently published show coconut oil's health benefits.
https://www.theinnerblocks.com/health/@healthimpactnews/new-studies-show-coconut-oil-helps-combat-stress-and-anxiety-and-is-heart-healthy
---
The fourth post is from @sweetnsmall -- Chia Seeds: Top Six Health Benefits
An ancient tiny black seed cultivated in South America and was a staple of Mayan and Aztec diets.
https://www.theinnerblocks.com/cooking/@sweetnsmall/chia-seeds-top-six-health-benefits
---
The final post is from @jaboncitorubio -- Dietary fiber. Benefits and recipes.
There are many benefits to fiber in your diet.
https://www.theinnerblocks.com/food/@jaboncitorubio/dietary-fiber-benefits-and-recipes
---
Nunesso compiles the lists of Nutrition and Natural Product content each week.
Please consider delegating some SP towards helping Nunesso to grow our voting power. The more the better we will be able to reward featured authors with stronger votes. Go to this post to learn to delegate or feel free to contact us at our Discord server. All delegators 50 SP or above will be added to receive upvotes on all future posts.
NOTE: We do not support plagiarised content or inflammatory posts. We may remove votes from any posts. If you see us voting on questionable content, please let us know your concerns.
---
your global nexus for your most frequent connections and relationships within the Nutrition and Natural Products Industry.
Follow us and upvote.