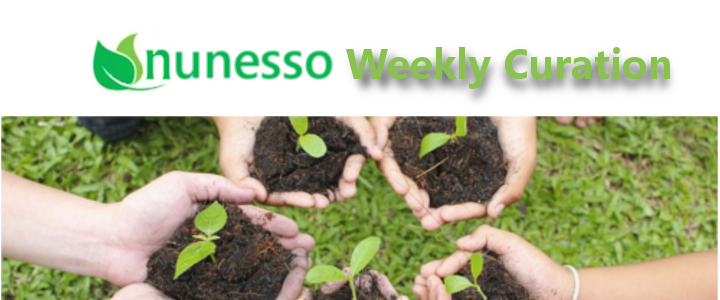 Nunesso's curation team looks for post related to the Nutrition and Natural products industry on Steemit. We are looking for excellent posts that we feel deserve more exposure and higher payouts.
All featured posts will be upvoted 100% by Nunesso and resteemed to our followers
---
The first post is from @missdelphine -- Turmeric and Curcumin
Called Curcuma Longa or "Indian Saffron" because of the color. Used in Indian dishes, like a colorant, and for therapeutical purposes
https://www.theinnerblocks.com/turmeric/@missdelphine/turmeric-and-curcumin
---
The second post is from @chinesemedicine -- Traditional Chinese Medicine - The Medicine of Prevention
Chinese medicine sees the body as a garden; something that needs to be tended and nurtured.
https://www.theinnerblocks.com/life/@chinesemedicine/traditional-chinese-medicine-the-medicine-of-prevention
---
The third post is from @eagleone272 -- Natural Antioxidants
Green Tea, Grapeseed Oil, Coffee, Potatoes and Tumeric powder
https://www.theinnerblocks.com/health/@eagleone272/natural-antioxidants-0e87ad2218316
---
The fourth post is from @themagus -- Health Matters - The Spice of Life
"My health is my wealth" - natural ingredients in the kitchen and garden which can provide the same relief without poisoning the body.
https://www.theinnerblocks.com/health/@themagus/health-matters-the-spice-of-life
---
The fifth post is from @damzxyno -- An Examination on the Most Important Bio-molecule in Nature: PROTEINS
Proteins are a fundamental of life. What are proteins? How protein works to keep us alive? and How proteins are formed?
https://www.theinnerblocks.com/science/@damzxyno/an-examination-on-the-most-important-bio-molecule-in-nature-proteins
---
Nunesso compiles the lists of Nutrition and Natural Product content each week.
Please consider delegating some SP towards helping Nunesso to grow our voting power. The more the better we will be able to reward featured authors with stronger votes. Go to this post to learn to delegate or feel free to contact us at our Discord server. All delegators 50 SP or above will be added to receive upvotes on all future posts.
NOTE: We do not support plagiarised content or inflammatory posts. We may remove votes from any posts. If you see us voting on questionable content, please let us know your concerns.
---
your global nexus for your most frequent connections and relationships within the Nutrition and Natural Products Industry.
Follow us and upvote.