Do you write about healthy and natural products? Do you have high-quality content that you wish would get more visibility and engagement?
We want to help the healthy and natural products community get a leg up on Steem. If you are into healthy and natural products, and like writing about them, then we want to help. To start with use the #nunesso and #naturalproducts tags in your posts for better visibility and allow us to find you in our curation efforts. We want to grow the community and help to increase the rewards, help you gain a better reputation and add more followers.
Be sure to follow our curation trail on Steemauto and the @nunesso account.
We would ask that you follow some basic guidelines when posting to the #nunesso and #naturalproducts tags in order to ensure we are all putting out the highest quality and our best foot forward for the industry.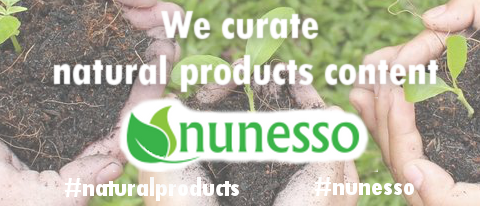 The guidelines for posting to #nunesso or #naturalproducts:
original content only;
English or bilingual;
Min. 250 words;
Must source media that is not your own;
Post must be related to healthy or natural products
We are looking for original content and will not curate plagiarism or users that repeatedly abuse the tags. We'll send you on to @steemcleaners. If you see plagiarism or tag abuse, give us a shout on our Discord server.
We can't wait to see your content!!
Join fellow healthy and natural products lovers on Discord!

---
Be a supporter
Why not become a supporter. We're looking for like-minded individuals to help support the Nunesso front-end project through delegations. Your delegations will help to support contributors and the further development of the front-end. Your support will also allow us to help ensure that the quality of content is high and consistent with the expectations of the community and industry and that posts are rewarded.
You can use these custom links to delegate to us:
30SP, 50SP, 100SP, 250SP, 500SP, 1000SP
---