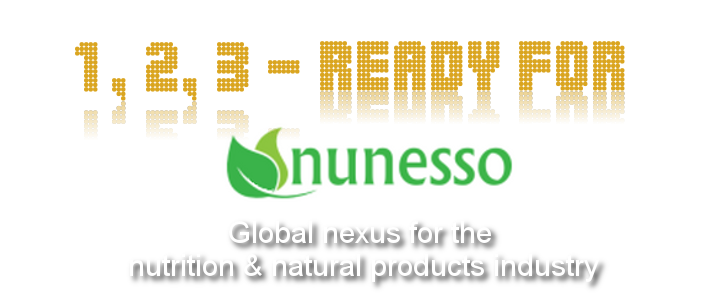 We've been hinting at some exciting news for a while now. It's almost time to let the cat out of the bag. With the upcoming SteemCreator Conference and SMT Summit coming next week we thought we had best give an update.
Over 15 years ago we changed publishing in the nutrition and natural products industry by launching NPIcenter.com. We launched a portal that featured over 13,000 companies in over 3,600 searchable categories, documents, articles, a Career Center, discussion forums, weekly e-newsletter, profiled companies, products and more. We pushed the industry news cycle and provided timely news and company information to a global audience. It was the 'go-to' location on the Internet for the nutritional products industry. There really has not been a site like that since.
Until now. We're about to do it again.
Welcome to the future.
We're putting the final touches on the Nunesso front-end and gearing up to launch on the Steem blockchain. The Nunesso media platform will allow contributors of nutrition and natural products and healthy living content to be rewarded with cryptocurrency. If you write or blog about nutrition or natural products be sure to follow us and get ready to contribute through the Nunesso front-end.
Become a contributor
If you are new to Steem this is your opportunity to get involved and earn Cryptocurrency for blogging. Unlike traditional media Nunesso is not ad-driven, and will not have any advertising. You read that right - no advertising. Revenue is created when someone contributes to the Nunesso platform via the front-end. And you get to share in that revenue. Nunesso's platform is integrated with the proven Steem blockchain. We're looking for contributors that create well written, well researched and supported posts geared towards the nutrition and natural products and accompanying lifestyles.
Reach out to us on our Discord Server.
Be a supporter
Why not become a supporter. We're looking for like-minded individuals to help support the Nunesso front-end project through delegations. Your delegations will help to support contributors and the further development of the front-end. Your support will also allow us to help ensure that the quality of content is high and consistent with the expectations of the community and industry and that posts are rewarded.
You can use these custom links to delegate to us:
30SP, 50SP, 100SP, 250SP, 500SP, 1000SP
We're looking forward to the next week as we wrap up and launch the Nunesso front-end. Stay tuned, follow us and get ready for the next nutrition and natural products industry media paradigm shift. The future is now, and it's with Nunesso.
---