The ground cherry has been grown in my area for over 200 years. It was brought to Ontario by Mennonites from the U.S. Many of them settling in the Kitchener-Waterloo area. You can usually find them at the farmers market in the fall. They are golden and about the size of a cherry tomato wrapped in a paper like husks. They are considered an Orphan crop and taste like a mix between a cherry tomato and a berry. They are great on a salad or just by themselves.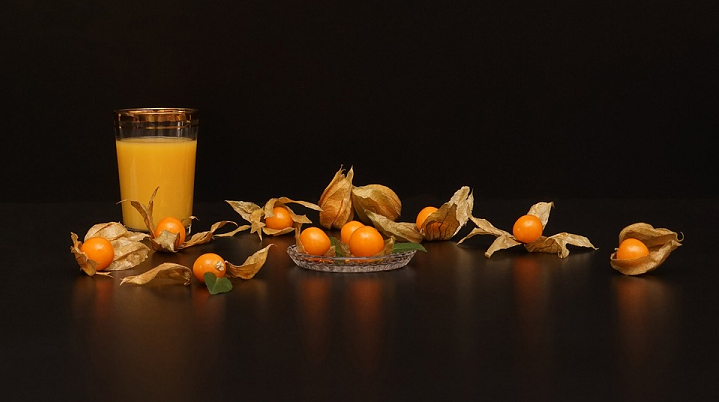 Orphan Crops
Orphan crops are actually crops that are typically not mass produced and are usually regional or minor niche crops that are underdeveloped. Many of the "smart foods" that have surfaced lately are just that - orphaned crops[1].
Believe it or not, the groundcherry is considered an invasive perennial. It is considered part of the physalis species[2]. Physalis heterophylla which is a basionym from Physalis longifolia and are found as a weedy species in Ontario. The fruit is edible once ripe.
Nutritional Makeup
The ground cherry is high in the vitamins A, C, thiamin, riboflavin, and niacin. As one would think the orange colour is indicative of carotenoids - beta-carotene. You can also find significant amounts of bioflavonoids, fibre, minerals (calcium, iron, phosphorus, potassium), and protein.
Why all the attention now?
As with any of these superfoods they typically go unnoticed until someone comes along and figures out a way to cultivate them or move them into mass production to increase yield or productivity. The ground cherry is a low production crop and has a high labour intensive harvest. Here's were it gets exciting.
A recently published paper[3] in the journal Nature Plants, a team of researchers from the Van Eck Laboratory at Boyce Thompson Institute (BTI) identified how they intend to use CRISPR technology to make the ground cherry (Physalis pruinosa) more agreeable as a cultivated fruit.
Joyce Van Eck, Ph.D., associate professor at BTI intends to address ground cherry concerns using related studies that they conducted with similar selections for mutations in tomatoes (tomatoes and ground cherries are part of the family Solanaceae.)
They've been able to edit genes to address the plants weedy growth habit, increase the flower and fruit production.
We developed genomic resources and efficient transformation in the orphan Solanaceae crop 'groundcherry' (Physalis pruinosa) and used clustered regularly interspaced short palindromic repeats (CRISPR)–CRISPR-associated protein-9 nuclease (Cas9) (CRISPR–Cas9) to mutate orthologues of tomato domestication and improvement genes that control plant architecture, flower production and fruit size, thereby improving these major productivity traits.
Given all the excitement in the market around super foods and this recent use of CRISPR technology, there is still the issue of going to market and commercialization.
Current Markets
While the improved ground cherries are still 5-10 years out it does not stop the market from moving. In February, Nestlé completed the acquisition[4] of a 60% stake in the Ecuadorian company Terrafertil. Terrafertil is the world's largest buyer of goldenberries (Physalis peruviana, Physalis heterophylla, there are about 75 to 90 species in the genus[5].)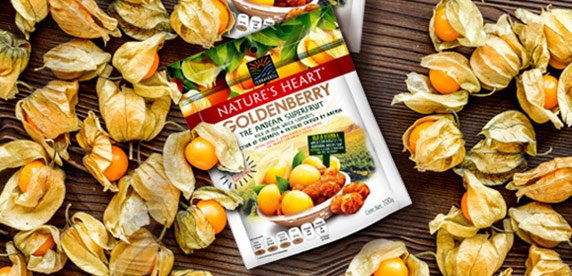 There seems to be an increased interest in the ground cherry, at the moment. With the Nestlé acquisition and the CRISPR work, it's liely we could be seeing the ground cherry making a break out into a superfood.
What are your thoughts?

---
References
https://btiscience.org/explore-bti/news/post/crispr-tames-the-wild-groundcherry/
https://www.inverse.com/article/49463-how-long-until-i-can-buy-a-pint-of-ground-cherries
image Goldenberry - Nestlé
---