The melon (Cucumis melo) belongs to the cucurbitaceae family, which resembles cucumber, pumpkin and zucchini.  
Several theories circulate about its origin: some believe it to be from the East (India, China or Persia), while others place its origin on the African continent. In any case, it was already cultivated in Egypt five millennia before our era.  
Today it is one of the largest fruits, weighing between 700 grs and 4 kg. The bark varies in texture and color (green, yellow, orange or even white), as does the pulp (from yellowish white to orange, passing through green).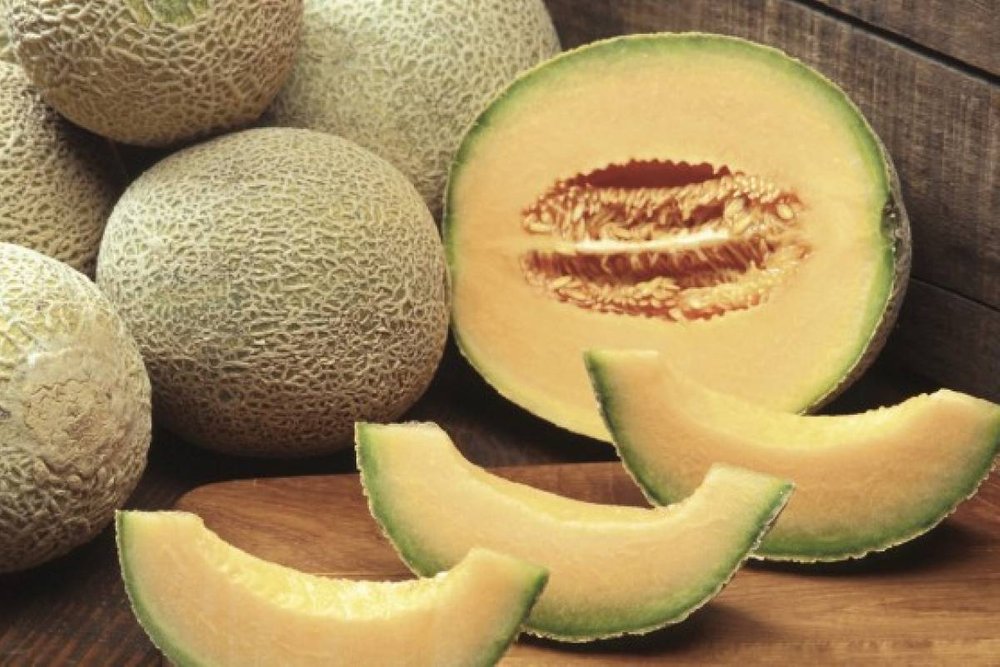 Melon properties 
Along with watermelon is one of the most desirable fruits in summer. The melon contains a lot of water, around 85%. 100 g of its pulp account for only about 35 calories, provides 8 g of carbohydrates, fiber (1%) and low amount of fat (0.1%) and protein (0.6%). 
Another of its virtues is its high content of beta-carotene (in the body it is converted into vitamin A), and vitamins C and B9. With 200 g, it covers more than 80% of the daily needs of vitamin C, 30% of B9 or folic acid and 20% of beta-carotene. Both vitamin A and C are antioxidants and strengthen the immune system. 
The melon stands out in potassium (330 mg / 100 g), which explains its diuretic effect and contains some phosphorus (21 mg), calcium (6 mg) and magnesium (15 mg).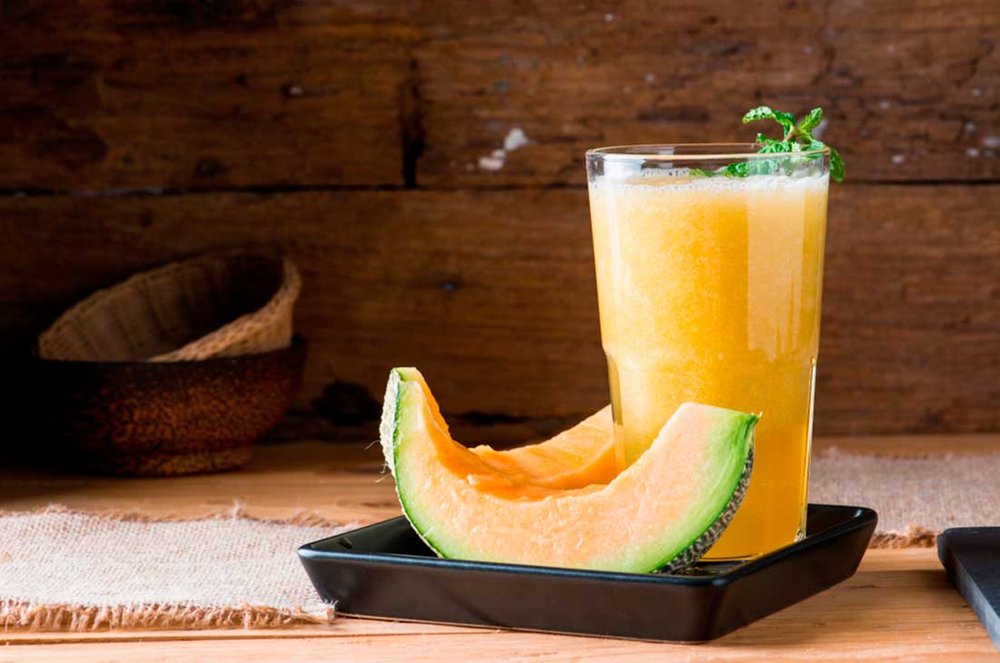 Benefits of melon for health
Reduces blood pressure 
To lose weight 
During pregnancy
Anti-inflammatory 
It is depurative
Its richness in water, potassium, folic acid and antioxidant vitamins makes the melon a light and very healthy food.